News & Events
What the Heck is a Total Knee Replacement?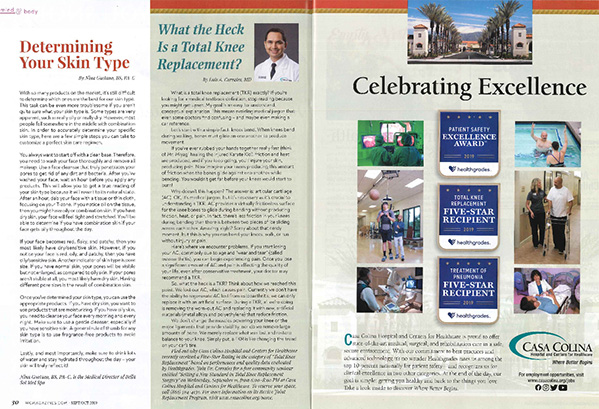 Setting a New Standard in Total Knee Replacement Surgery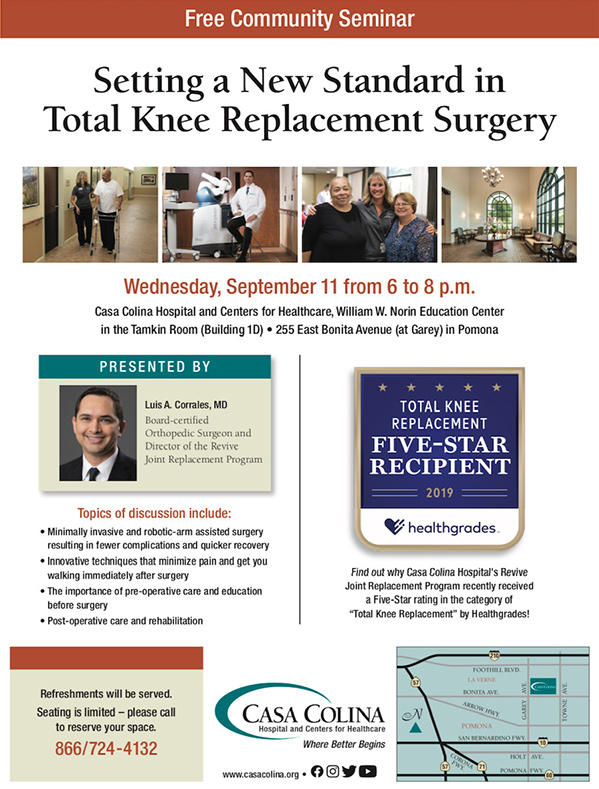 Non-surgical Treatments for Treating Arthritis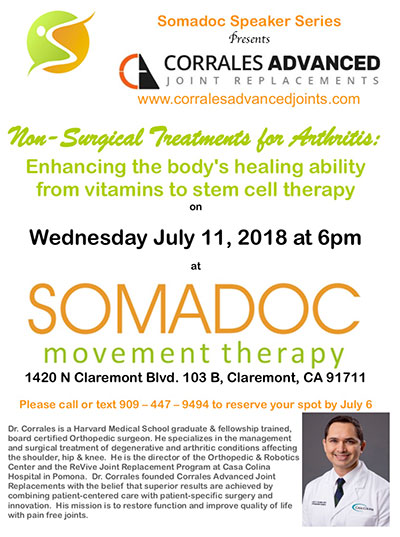 Non-surgical Options for Treating Arthritis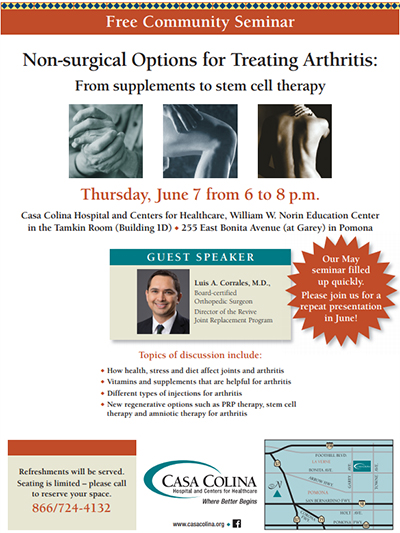 2017 Revive Joint Replacement Outcomes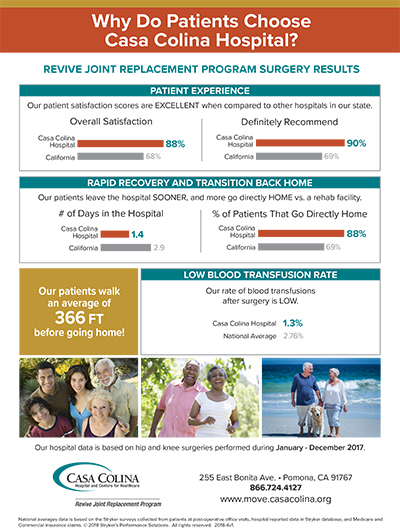 The Revive Joint Replacement Program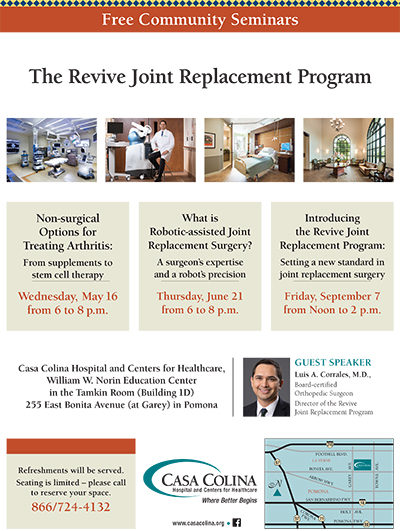 Dr. Corrales provides an interactive educational event at Casa Colina Hospital for physical therapists
On Thursday May 3rd at Casa Colina Hospital, Dr. Corrales provided an interactive educational event for physical therapists using robotic assisted technology. Physical therapist were able to actively participate in a mock partial knee replacement using the MAKO robot on a saw bone.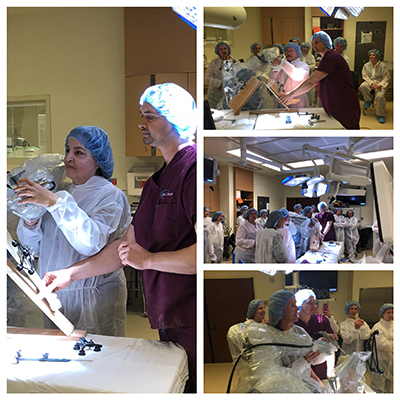 Together we mentor: The stories of surgeons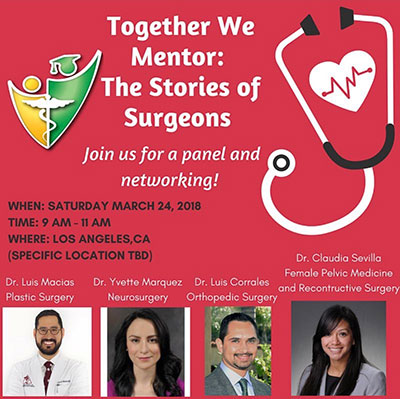 The Revive Joint Replacement Program: A new standard in joint replacement surgery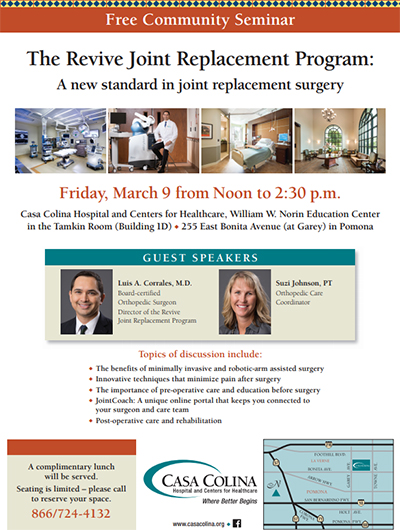 Dr. Luis A. Corrales, MD. was featured in west coast magazine in their top doctor edition, February issue.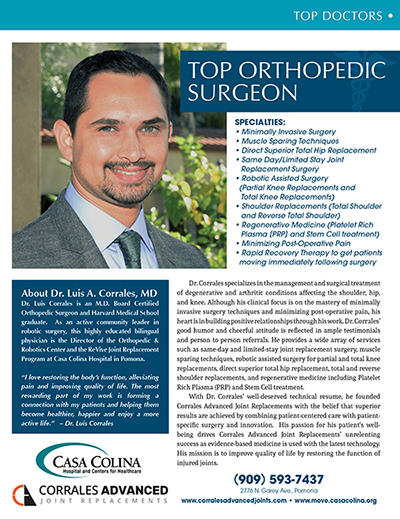 The Revive Joint Replacement Program:
Setting a new standard for joint replacement surgery in our community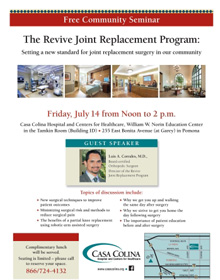 When: Friday, July 14 from Noon to 2 p.m.
Where: Casa Colina Hospital and Centers for Healthcare,
William W. Norin Education Center
in the Tamkin Room (Building 1D)
255 East Bonita Avenue
Pomona, CA 91767
Refreshments will be served.
Topics of discussion include
New surgical techniques to improve patient outcomes
Minimizing surgical risk and methods to reduce surgical pain
The benefits of a partial knee replacement using robotic-arm assisted surgery
Why we get you up and walking the same day after surgery
Why we strive to get you home the day following surgery
The importance of patient education before and after surgery
Guest Speakers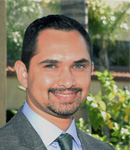 Luis A. Corrales, M.D.,
Board-certified Orthopedic Surgeon
Director of the Revive Joint Replacement Program
Dr Corrales educates patients at the Farmers Insurance Open PGA Golf tournament in Torrey Pines, San Diego
This weekend Dr Corrales was in Torrey Pines for the Farmers Insurance Open PGA Golf tournament educating patients on robotic surgery and joint replacements in the Stryker Mobility Zone.